1. Muffin trays for spacing guides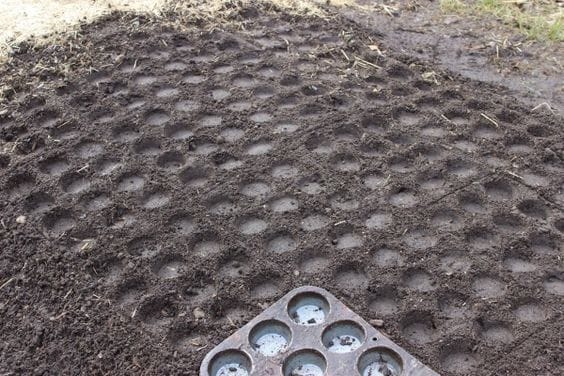 A Thrifty Mom
A muffin tray can be the perfect spacing guide for you to plant your seeds! Plus, once you're done, you can harvest your produce to put back in the muffin tray when it's time for baking those gluten free blueberry muffins!
2. Old glass bottles for aesthetic design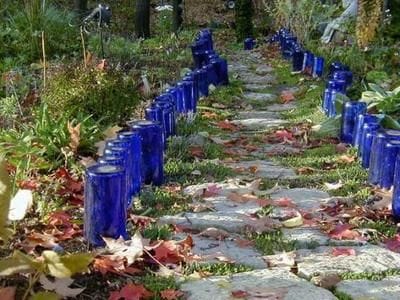 Flea Market Gardening
These old glass bottles make for a wondrous, colourful addition to any garden's design. As a path illuminator, they look particularly cool!
3. Label your produce with old spoons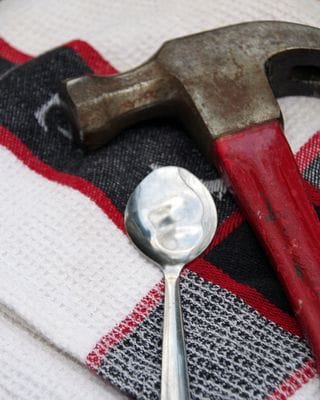 Turning the Clock Back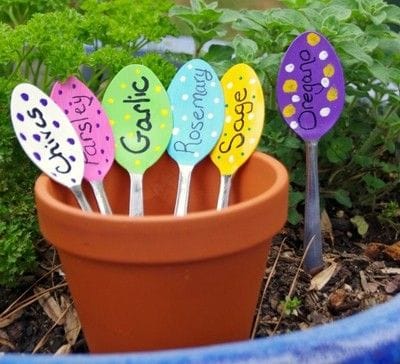 Turning the Clock Back
Now these DIY garden markers are awesome! They look super cool & are a perfect way to sturdily label all your produce! The kids will love painting these!
4. Slow drip system with an old bottle.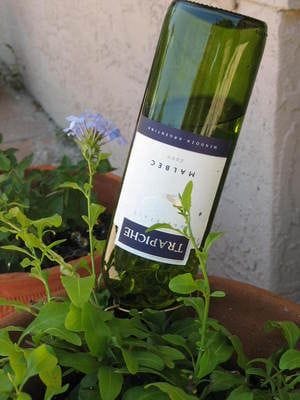 The Garden Glove
We've all had the odd empty wine bottle lying around well, you could turn that bottle into a slow drip feed for your plants! By plugging in the bottle into the soil, the water will slowly release over the course of an hour or so.
5. Create a defence system from forks!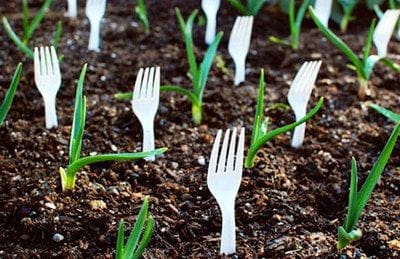 Your House and Garden
Perfect for keeping out pesky invaders such as birds these plastic forks create a light, non-invasive defence system for your garden!
6. Decorate with old utensils.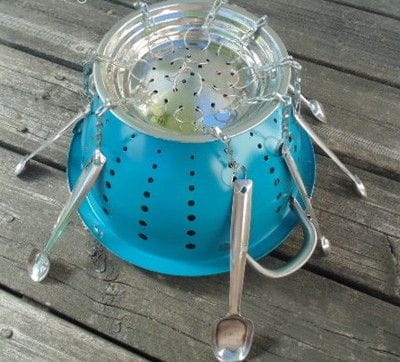 Thrifty Rebel Vintage
This stunning re-creation speaks for itself!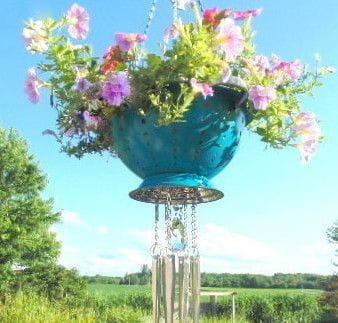 Thrifty Rebel Vintage
7. Glass bottles as extra garden space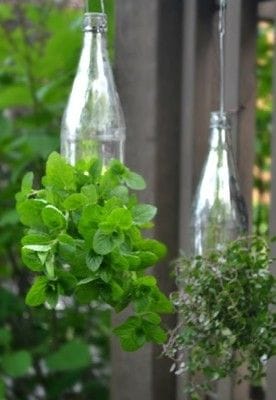 11 Eureka
Safely cut an opening in an old glass bottle, then add soil & a small seedling or cut-off for a super creative and aesthetic plant space!
8. Recycle cans as pots!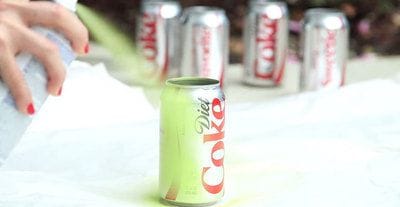 What's Up Moms
We know you don't consume much soft drink, but you probably have the odd sparkling here & there! Save your old cans, remove the tops with a can opener, paint them with the kids, & use them as pots! We recommend plugging a hole in the bottom to allow for drainage :)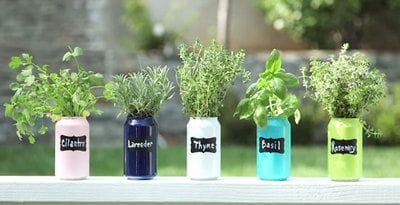 What's Up Moms
A perfect herb garden in the smallest of spaces!
We LOVE tips like this because it brings together the modern day person with the tradition of gardening. Plus, a garden with aesthetic appeal is a garden to be enjoyed :)
Need more ideas like this? Give us a call today
1300 799 568
Thanks David Wolfe for the original inspiration for this article.