We've all seen gorgeous flowers line the street in a beautiful display of nature's artwork, but did you know that many of them are actually edible?
Edible flowers add colour, interest & distinct flavour to our meals, & can provide a bountiful source of much-needed nutrition to maintain health & wellness. If you're after a visually stimulating, rainbow-like garden, then flowers are your best friend let's take a look at some common edible flowers often missed by the average green thumb.
Chamomile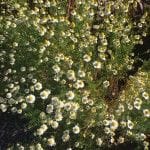 People are used to having chamomile come in the form a tea-bag, but this beautiful, self-seeding plant lights up gardeure white & yellow flowers. These flowers can be picked & added to smoothies & salads, as well as herbal tea preparations. The flavour is cooling & has a hint of vanilla.
Chamomile can be used for
helping calm the nervous system & encourage sleep

digestive upsets

calming muscle spasms &

as an antibacterial drink.
Calendula (marigold)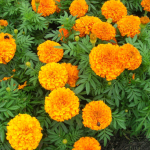 Commonly used in gardens for it's anti-pest properties, marigolds can be consumed in salads, smoothies & as a tea! With a somewhat neutral flavour with a hint of pepper, it's a great way to increase the nutritional value of all your meals.
Used as a medicinal herb for centuries, Calendula can
help skin conditions such as sunburn, eczema & acne

be used as a powerful anti-microbial agent

a powerful anti-inflammatory
Hibiscus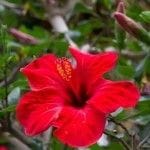 Hibiscus is used regularly in tea conceptions throughout Asia & Africa. The Hibiscus rosa-sinensis is most commonly used & reportedly has a high vitamin C content. Due to its strong red colour, it is used as a food colouring & dye amongst asian countries.
Use hibiscus to flavour tea, being colour & life to a salad, or hide in a sandwich for the kids. The sound, tender leaves of the plant are traditionally added raw to salads, or cooked like spinach.
A 2008 study from the US Department of Agriculture and the American Heart Association found that hibiscus tea lowers blood pressure in adults with mildly high blood pressure!
Lavender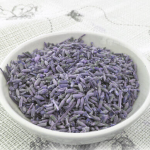 This purple herb with an instantly recognisable aroma has been used for thousands of years as a herbal medicine.
It has been used for treating insomnia, nervous stomach, and anxiety. The British Herbal Pharmacopoeia lists lavender as a treatment for flatulence, colic, and depressive headaches, and many modern herbalists use it to treat migraines. The Spanish add it to teas to treat diabetes and insulin resistance.
Lavender is known for it's scent but also for its antibacterial, antimicrobial, expectorant, stree-relieving, antiseptic and analgesic properties.
Steep lavender in warm water for a delicious, aromatic tea, or simple place it in hot water & let the scent fill the house. Flies & mosquitoes really dislike lavender, so use the plants strategically to keep them away from open doors & windows.
The moral of the story? Flowers not only look amazing amongst a garden, but you can actually eat them, too. Before you go wild & consume the nearest wild flower, make sure it is an edible variety. Our Urban Food Garden specialists can help you establish, maintain & learn about your edible garden today.